We are happy to announce the course dates for the remainder of the summer. These weekend courses are practical gardening courses that will enable you to design and implement your own basic productive ecosystem on any plot of land you have available.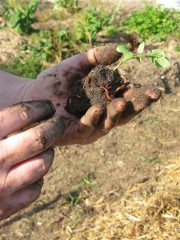 Dates for upcoming courses:           
   1 – 3 May 2015
26 – 28 June 2015
These weekend courses will all be offered at Kuruma farmstead near Worcester in the Western Cape. Please book early to avoid disappointment.
For more information click here.